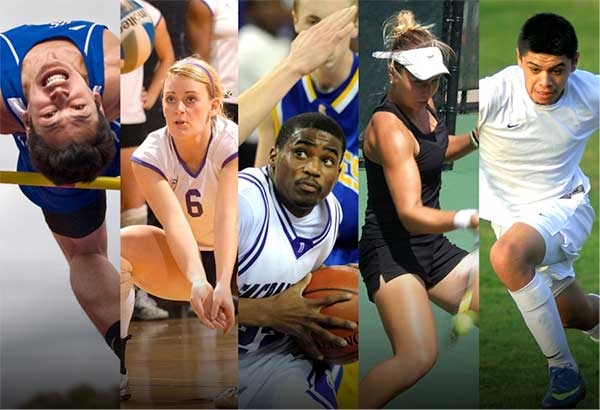 Golf, Swimming, Tennis, Track & Field, Field Hockey, Ice Hockey, Bowling, Wrestling
Collegiate Sports of America - PrepStar has helped over 75,000 student-athletes achieve athletic and academic scholarships in 23 college sports. Since 1982, over $2.5 Billion in scholarships have been awarded to our qualified high school athletes. By leveraging our network of 2,000 colleges and universities, 32,000 college coaches, and more than 30 years of personal relationships, we have a 95% success rate creating college opportunities, athletic scholarships, financial aid packages, preferred walk-ons as well as national and regional exposure for our student-athletes!
PREPSTAR ALUMNI

Your recruiting profile is just a click away!
GET STARTED
Success Stories
Janeille Nickels

Thank you for your guidance & support over the last 4 years. Janeille started receiving letters from colleges she had selected in her sophomore year. I believe Collegiate Sports of America was an asset. Janeille has received a 70% scholarship in Softball, to San Jose State University. We are extremely proud of her decision. Again, the Nickels family would like to thank you for your support & dedication over the past 4 years.
Russell Carr

Could you please send some more info to Cal since Russell is highly interested in Cal and they also send him information regularly. Russell also said, he was going to call you regarding his invite that he is excited about from USC. The coach that corresponded with Russell is the offensive coach which sounds like they like him as a wide r receiver. Thank you for forwarding information to BYU, Russell told me this morning that he spoke to the coach at BYU and they said, they throw the ball a lot. In my humble opinion, you cannot market your kid enough and that is what I tell all parents that asked me about the services that CSA-Prepstar has provided our son. After all the first call from USC came from your personal contact.
Read More